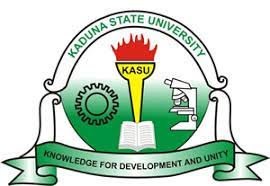 Kaduna State University (KASU) has announced the suspension of academic activities for undergraduates programmes indefinitely.
The Kaduna State University administration wishes to inform staff, students, and the general public that undergraduate academic activities have been suspended indefinitely.
The activities of postgraduate programs, the College of Medicine, the Faculty of Pharmaceutical Sciences, and part-time programs will continue.
Employees are expected to go to work as usual.
Any changes will be communicated by management.
Best regards