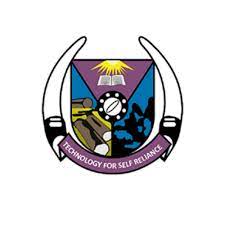 On June 4, 2021, newly elected Student Union officials were sworn in to govern the student body of the Federal University of Technology, Akure. "We are proud of the crop of leaders we are producing; this is just the beginning, there are still great things to achieve ahead" stated Vice-Chancellor Professor Joseph Fuwape, who was represented by Deputy Vice-Chancellor (Development), Professor Philip Oguntunde.
He told the leaders that they should work to promote peaceful coexistence on campus. "Progress cannot be made in the middle of conflict; all structures at the university belong to the students; as a result, you must take ownership of what is yours and take responsibility for the institution's development. He assured the leaders of the support of the university saying, "the university will support you. I assure you that we will give you all the encouragement that you need. We hope that during your tenure, FUTA will move to even greater heights."
Professor Gbenga Onibi, the Dean of Student Affairs, stated that FUTA is distinctive and proactive in addressing issues that affect students. According to him, municipal amenities, proper health care, a strong road network, and adherence to the academic calendar are all necessary for students to have a positive experience while at the institution. He went on to say that this duty of care should not be taken for granted, as the studentship norms and regulations, as well as the high standards required, will not be jeopardized.
Educating the pupils about the importance of peaceful coexistence, he said "a lot can be achieved when we cooperate with one another. It is better to build up than to tear down. You should cooperate with the University authority so that you can have a peaceful session and consequently benefit optimally from the various facilities that have been put in place for you. Please take note that the era of hooliganism and vandalism has long ended. The era we are now in is that of responsible government and this is achieved through dialogue and cooperation".
Ibiyemi Abiodun, the newly elected president, expressed gratitude to the Vice-Chancellor, praising his unrivaled and unmatched efforts in steering the university's operations. He promised the student body that his government will work hard to keep all of the commitments on its agenda while also affecting all FUTA students. He said "welfarism will cut across all students. I will work with students to ensure that the management meets their needs. We will have a toll-free line for FUTARIANS, courtesy of Airtel and Glo. I want to remind you that I will work for you and you have my word".
Abraham Esajere, the immediate past president of the SUG, remarked in his speech that, "FUTA belongs to FUTARIANS. If anything goes wrong, we all would be held responsible. We own FUTA the brand and we must maintain it. We must all work towards improving it and not let it go down. We have responsibilities and obligations to defend the rights of students. A missed chance to dialogue is a missed chance to conflict resolution".
An oath of office was administered by a University legal officer.
FUTA Students Union Executive
Leaders of the New Student Union:
Ibiyemi Abiodun- President
Alao Ruth I.- Vice President
Adedoyin Victor O.- General Secretary
Akinterinwa Isaac T.- Assistant General Secretary
Binuyo Ifeoluwa M.- Public Relations Officer
Amos Chibuzor O.- Treasurer
Adelaja Eniola A.- Financial Secretary
Bejide Wole E.- Director of Socials
Ogedengbe Opeyemi M.- Director of Sports
Christopher Oghenewogaga V.- Welfare Officer