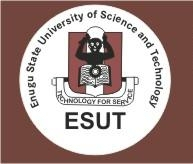 For the 2020/2021 academic session, the Enugu State University of Science and Technology (ESUT) administration has published the registration deadline and late registration penalty.
ESUT Registration Deadline, Late Registration Penalty
It should be remembered that, in our previous memorandum Ref. No. ESUT/R/59 dated 5 May 2021, we told the entire University Community that academic activities for the First Semester 2020/2021 Session will begin on Monday, May 10th, 2021, and terminate on Friday, August 6th, 2021.
Registration for all courses began on Monday, May 11th, 2021, and will expire on Monday, June 14th, 2021, to achieve the aforementioned goals. After that, there is a penalty for late registration.
To emphasize the point, course registration for the current semester will be completed one month from the 11th day of May 2021, with payment of a late registration penalty fee of 10,000.00 (ten thousand Naira) due by Monday, June 14th, 2021, after which course registration will be terminated immediately. And the University Portals shall close toward any further Registration Exercise for the 2020 First Semester 2021.
Please note that any student who fails to pay his or her school fees, as well as a late registration fee of 10,000.00 (ten thousand Naira) (for all those who fail to register within the approved registration period, and the two (2) weeks late registration thereafter), will be barred from participating in any academic activities, including in-course assessments and other examinations since their names shall not be captured by the ICT in the class lists of Academic Departments in the University