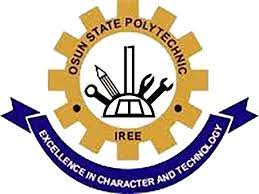 OSPOLY Iree, Osun State Polytechnic, has set a deadline for ND I, HND 1, HND II, and NCE students to pay their school fees.
The Osun State Polytechnic (OSPOLY) management has declared the school fee payment deadline for all ND I, HND 1, HND II, and NCE students.
Deadline for OSPOLY Iree School Fees Payment :
The Management has decided to extend the deadline for payment of school fees for all Full-Time NDI, HNDI, HNDII, and NCE students from Friday, June 11th to Sunday, June 13th, 2021, in accordance with the memo on the above subject matter Ref. No. POLY/PER.043 dated 28 May 2021. The late registration of Ten Thousand Naira (N10,000) only will begin at 12:01 a.m. on Monday, June 14th, 2021.
All impacted students are urged to take advantage of the Management's generosity, as no further excuses will be accepted. You should also be aware that any student who fails to pay the fees will be barred from entering the examination hall from the first day.
Please follow this instruction in your own best interest. I wish you the best of luck in your exam.