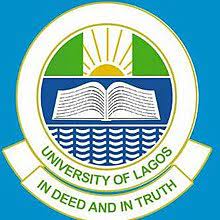 The University of Lagos (UNILAG) will hold its 2019 convocation on July 5-8, 2021, after being postponed in March 2020 due to a disagreement between the Wale Babalakin-led Governing Council and the Prof. Oluwatoyin Ogundipe-led management.
According to the university's convocation schedule, the ceremony will kick off on July 5 with an exhibition and convocation speaker.
Mr. Godwin Emiefele, the Governor of the Central Bank of Nigeria (CBN), will deliver the lecture, which will be chaired by Pastor Tunde Bakare, the overseer of Citadel Global Community Church (CCGC).
On July 6, the faculties of Social Sciences, Education, Arts, Environmental Sciences, and Science will hold their convocation for the awarding of degrees and diplomas.
Engineering, Management Sciences, Arts, Law, the School of Post-Graduate Studies, and the schools within the College of Medicine will hold their meetings on July 7.
Source: The Nations.