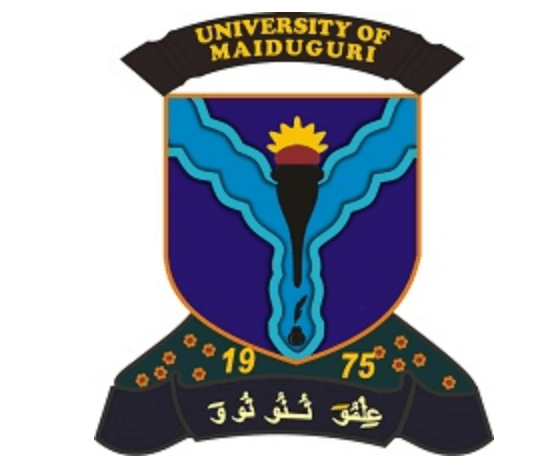 University of Maiduguri (UNIMAID) has commenced the sales of applications forms for admission into its remedial programmes for the 2020/2021 academic session
For the 2020/2021 academic session, applications are invited from adequately qualified applicants for admission to the University of Maiduguri (UNIMAID) Remedial Arts, Remedial Science, and Preliminary French Programs.
Requirements for UNIMAID Remedial Admission
Candidates must demonstrate proof of appearing for and receiving necessary credits in the 'O' Level examinations at a maximum of two sittings. English and Mathematics, as well as three other topics applicable to the chosen Remedial Program (Arts/Science/Preliminary) must be included in the credits.
French).
Candidates must take the UTME exam in 2020/2021 and score a minimum of 160 points.
Subjects to be Covered in UNIMAID Remedial Programs
1. English, Mathematics, French, History, Economics, Geography, and Islamic Studies are some of the subjects covered (ARTS).
2. English, mathematics, chemistry, biology, and physics are the subjects covered. (SCIENCE).
3. Prelim French.
How to Make an Application for UNIMAID Remedial Admission
Application forms are available at the UNIMAID Micro-Finance Bank, University of Maiduguri (a/c no. 030401531) for the price of Three Thousand Naira (N3,000.00). The bank teller must be shown to the Bursary Department in order for a receipt to be issued for the acquisition of application forms from the Directorate of Remedial Studies. From March 2021 onwards, application forms will be available.
SUBMISSION OF COMPLETED APPLICATION FORMS :
By hand, registered mail, or mail, completed application forms must be returned to the Directorate of Remedial Studies Office by September 3, 2021. Each application form must be accompanied by the following papers.
one passport-size pic that has been certified.
Certificate photocopies.
Photocopy of receipt for the purchase of the form.
Local Government Indigene Certificate.
NB:
All successful candidates admitted for the 2020/2021 session will be placed into part one in the 2021/2022 session.
The University is not obliged to give reasons for the rejection of any application and will not enter into personal correspondence on the matter.