ETX.NG is Nigeria's most trusted digital credentials network. We provide electronic secure storage boxes where you can safely store e-copies of your credentials, identity certificates and many more. By this you are able to view, share and deliver your documents at any time you wish.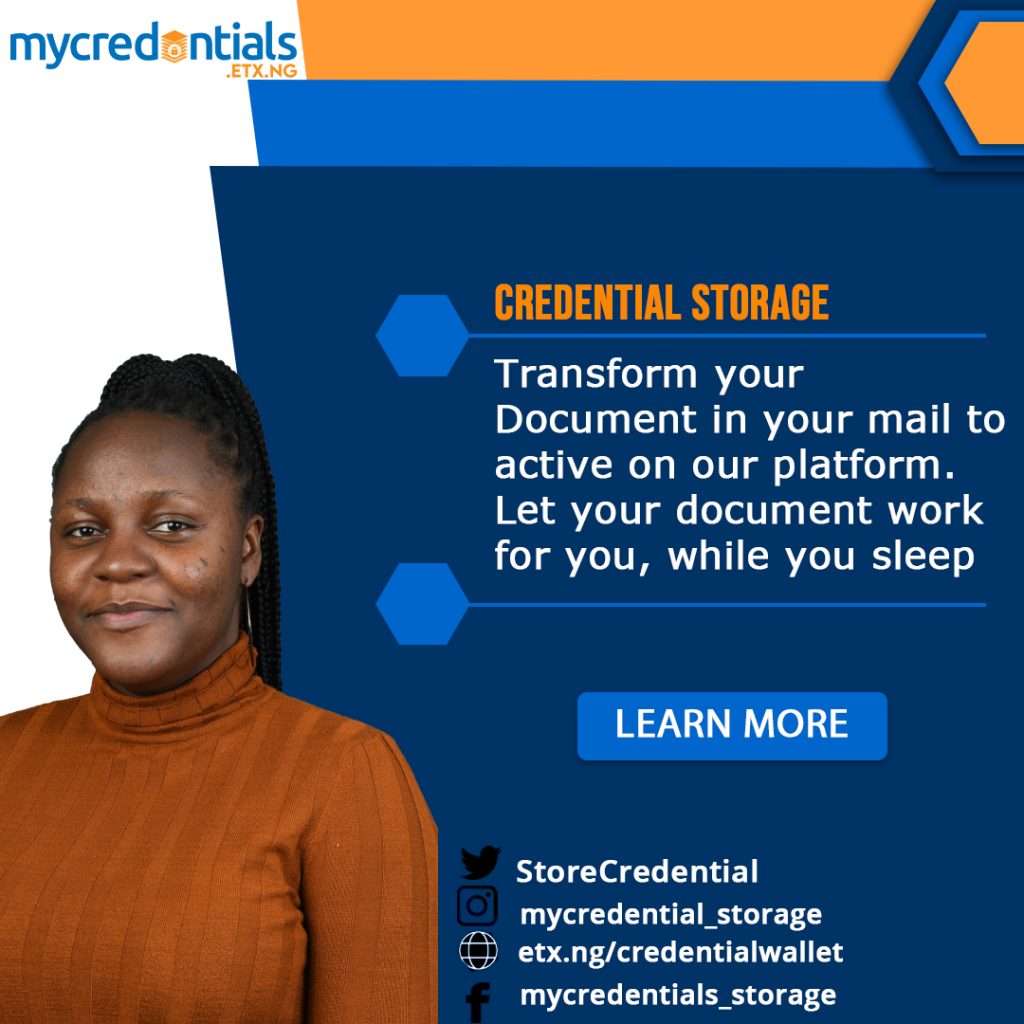 Our encrypted digital credentials wallet in Nigeria enables you to self-upload your academic credentials and certificates from your existing storage locations like email or google drive into your mycredentials.etx.ng storage with access 24/7 and from any device.
We also work towards ensuring quality and consistency, to do that, the information from the self-uploaded credentials is quality reviewed and marked as "unverified". You can request verification whenever you want to.
Rather than leave your credentials in dormant storage, store your documents online in Nigeria on mycredentials.etx.ng where they become active and come alive.
For more information please use the form below and a representative will get back to you shortly.