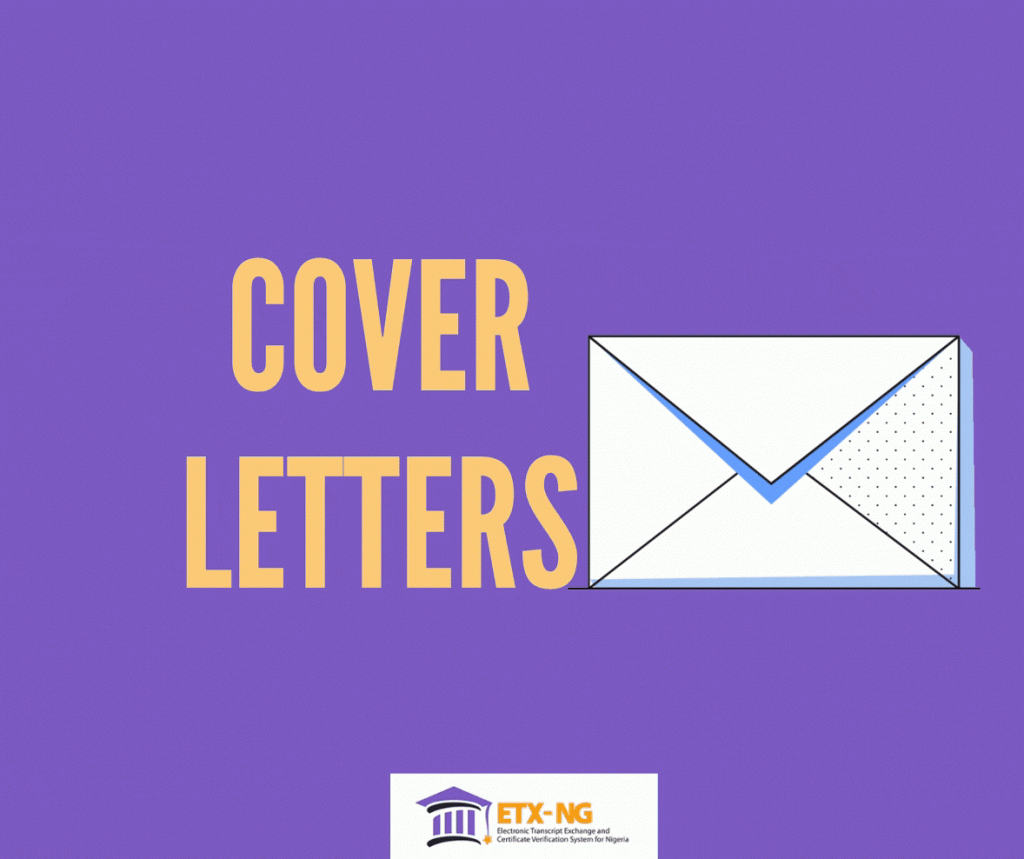 Sending a job application is never complete without a cover letter. It is a one-page document that typically accompanies your Curriculum Vitae (CV), and contains information summarizing your interest in a specific vacancy and how your skills and work experience fit the job description.
It is very advisable to have more than one cover letters. This is because your cover letter should be role-specific. It is important that you research well into the roles you are interested in, and see what skills you have and how they match well with the roles.
What to include in your cover letter
Since a good cover letter increases the chances of your application being further looked at in detail, here are a few points to consider while putting your cover letter together.
Your cover letter should typically use a formal letter format, this includes:
Your contact details
Employers contact details
Subject
Introduction
Body
Professional closing salutation
Do not forget to choose the appropriate tone to use. Look into the company you are interested in and find out what will work best for them. Also, be very honest. Do not lie about your skills, experience or education. They will surely find out when they employ you and you are not able to carry out your duties well. This will end as a bad record for you, especially if they fire you. Please be honest!
Finish your cover letter with a convincing reason on why they should contact you for the role you have applied for. This is the classic 'Call to Action' part. The convincing it is, the higher your chances of a getting a job with the organisation.
Finally, do not forget to proofread what you have written. There are several online tools you can use to help check your grammar.
Do you currently have cover letters?
If your answer to this question is YES, grab the opportunity to store your cover letters in our safe storage vault and get matched to various opportunities that best fit your interests and skills. You can store as many cover letters as you wish.
If NO, what are you waiting for? Draft up some nice cover letters, and store them on our platform. You get exposed to more opportunities and our system will automatically match you up with opportunities that befit you.
To get started, visit

mycredentials.etx.ng

toda
y, or use the forms below and a representative will get back to you shortly