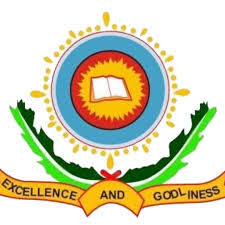 Validation of academic documents in Nigeria involves a process of verifying and attesting documents issued by Nigerian Institutions. Before the approval of an academic document, such a document must be checked by the school authority.
It should be part of the standards for employment in Nigeria, as most job applicant will not mind falsifying their academic document to suit the requirement of a job application.
In case you are an employer who wants to verify the academic document of an applicant or employee who is a graduate of Bowen University but still can't find a way around it because the school is far from your location.
ETX-NG wishes to inform you of the availability of our verification service for Bowen University, that enables you to verify the credentials of your employees who are graduate of Bowen University online, saving you the stress of going to the university physically or manually following up with the status.
We will not only verify the credentials for you, we will even go as far as getting evidence in form of a letter directly from the school.
The following are credentials you can verify from the Bowen University via ETX-NG Verification:
Degree Certificate
Academic Transcript
Statement of Results
ETX-NG Verification Process for Bowen University
Option 1:
Register as a receiver, complete the request forms and make an instant payment by using this link
Option 2:
Complete the forms below and one of our specialists will get in touch