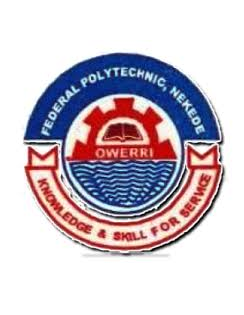 Have you received certificates, transcripts, or statement of result from Federal Polytechnic Nekede for employment or other purposes and you want to verify its authenticity?
Most employees and applicants add to company and productivity risk and some of these applicants can consequently cause a problem to your enterprise in so doing causing those high values to fall.
One good way to protect your business from employee capability issues is execution an educational background check on your applicants and employees.
Some of these applicant/employees may be a graduate of Federal Polytechnic Nekede and you may have been looking for an online way of processing verification from the school.
ETX-NG will provide you with a simple, inexpensive, and almost immediate method to verify a vast number of document types issued by federal Polytechnic Nekede.
ETX-NG verification services help you confirm that an employee or job applicant has attained the required certificate, degree, or other educational credentials. We provide a verification service that enables you to verify the credentials of your employees/applicants who are graduates of Federal Polytechnic Nekede. This will save you the stress of going to the school physically or manually following up with the status.
Our verification services go beyond verifying the authenticity of the certificate but also includes evidence in form of a letter directly from the school.
The following are credentials you can verify from the Federal Polytechnic Nekede via ETX-NG Verification:
Degree Certificate
Academic Transcript
Statement of Results
ETX-NG Verification Process for FPNO
Option 1:
Register as a receiver, complete the request forms and make an instant payment by using this link
Option 2:
Complete the forms below and one of our specialists will get in touch