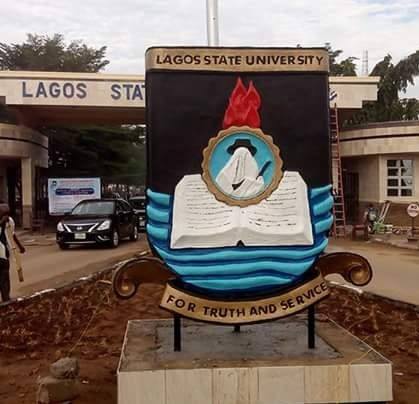 Prof. Ibiyemi Olatunji-Bello, Vice-Chancellor of Lagos State University, LASU, announced a 50% refund on school tuition for University Scholars on Monday.
To be eligible for the program, students must maintain a CGPA of 4.50 in each session.
During the matriculation ceremony for the 6,648 students admitted for the 2020/2021 academic year, Olatunji-Bello revealed this.
Students in this category, according to the VC, would be repaid N28,500 of the N57,000 school fee paid per session. She said that the refund would be given at the end of each session.
"This is part of our ongoing endeavor to improve and simplify the lives of our world-class students. This is also to motivate and develop healthy competition among our kids. We did the same thing when I was the interim Vice Chancellor a few years ago, but the school tuition was N25,000.
In response to questions about student employment, the newly appointed VC revealed plans to construct mini factories within universities where students might labor for monthly stipends. This, she claims, is to help pupils' welfare.
While she described the university as the second best in Nigeria, according to the Times Higher Education (THE) World University rankings, she expressed her desire to elevate the institution to the enviable position of being the best university in West Africa by 2025, when her term is expected to end. "We are committed to the cause and are adamant about being the Best University in the West African Region," she stated again.
The VC encouraged the matriculating students to strive for academic excellence in all they do; urging them to shun deviant behaviors, avoid indecent dressing and other vices that can expose them and others to danger.
"Carefully select your friends, the University has zero tolerance for cultism, examination malpractices, corruption and hooliganism. Those found culpable will be dealt with in line with our disciplinary mechanisms. LASU has what it takes to make you succeed in your respective course of study. Your welfare is top on our priority as we will ensure that the learning environment remains conducive for learning. Your security in and around the University is paramount as we have put in place adequate security measures."
"We have a well-equipped University library for your use. We will ensure steady power supply to enable those who wish to study at night to do so comfortably. Our resourceful and diligent Academic and Non-Teaching Staff are always available and willing to mentor and assist you in becoming the best in your chosen careers. We also have the Guidance and Counselling unit where you can obtain professional advice on making the best out of life. We also have the Career Development Centre (LCDC) where you can be professionally advised on your career path and the Directorate of Skills Development and Entrepreneurship where you can acquire new skills and enhance those you already possess."
The Acting Dean, Students Affairs, Dr Tajudeen Olumoko, said over 47,000 candidates applied for admission in the university and that the students should count themselves lucky to be admitted.